Official Brennivin Mask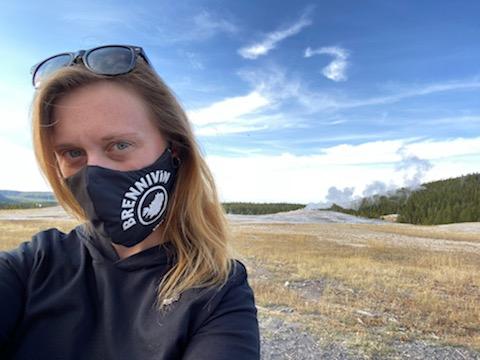 Now available, previously unimaginable. A Brennivin x NorseMask collab. Each mask is custom made to order by Madison Leiren of Leiren Designs, who also happens to be the 2019 Pacific Northwest Brennivin Cocktail Champion. With the restaurant and bar scene in Seattle still in the grips of the shutdown, we're really happy to be able to help support Madison, keep everyone safe, and still rep that caraway goodness! Masks ship out of Washington State. Inquire about customization options (different filters, cord locks, etc.).
Please understand that this mask is not a replacement for medical grade Personal Protective Equipment, and is not intended to replace other recommended measures to stop the community spread of COVID-19. Please continue to practice social distancing, washing your hands and refraining from touching your face.